Post Hire
Most companies perform background checks on employees at the outset as part of the application / new hire process. Continuous background checks are gaining popularity among employers and are often necessary to meet regulatory requirements. Inquirehire offers "continuous screening" or re-screening services as a risk management tool where background checks are performed on all employees annually or semi-annually.
Post hire background checks demonstrates your company's commitment to maintaining a safe workplace and ongoing mitigation of risk.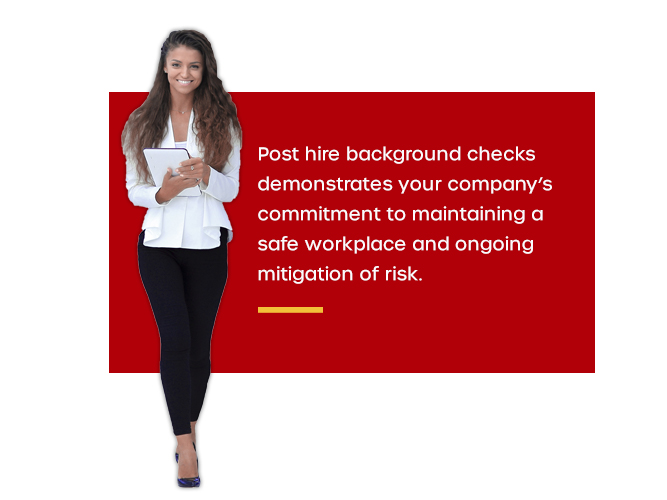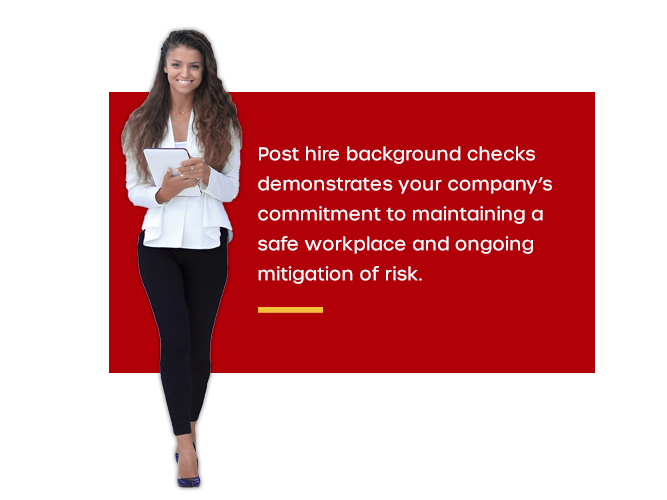 Key features:
Batch ordering of background reports
Annual MVR searches
Continuous Drivers License Monitoring
Processes for random selection 
Electronic disclosure & authorization forms for convenience
Self-reporting policy
With corporate assets at stake, companies perform background checks to both protect employers from liability concerns and to ensure the safety of their workforce.
For assistance in establishing an ongoing screening process, contact us at solutionsupport@inquirehire.com.